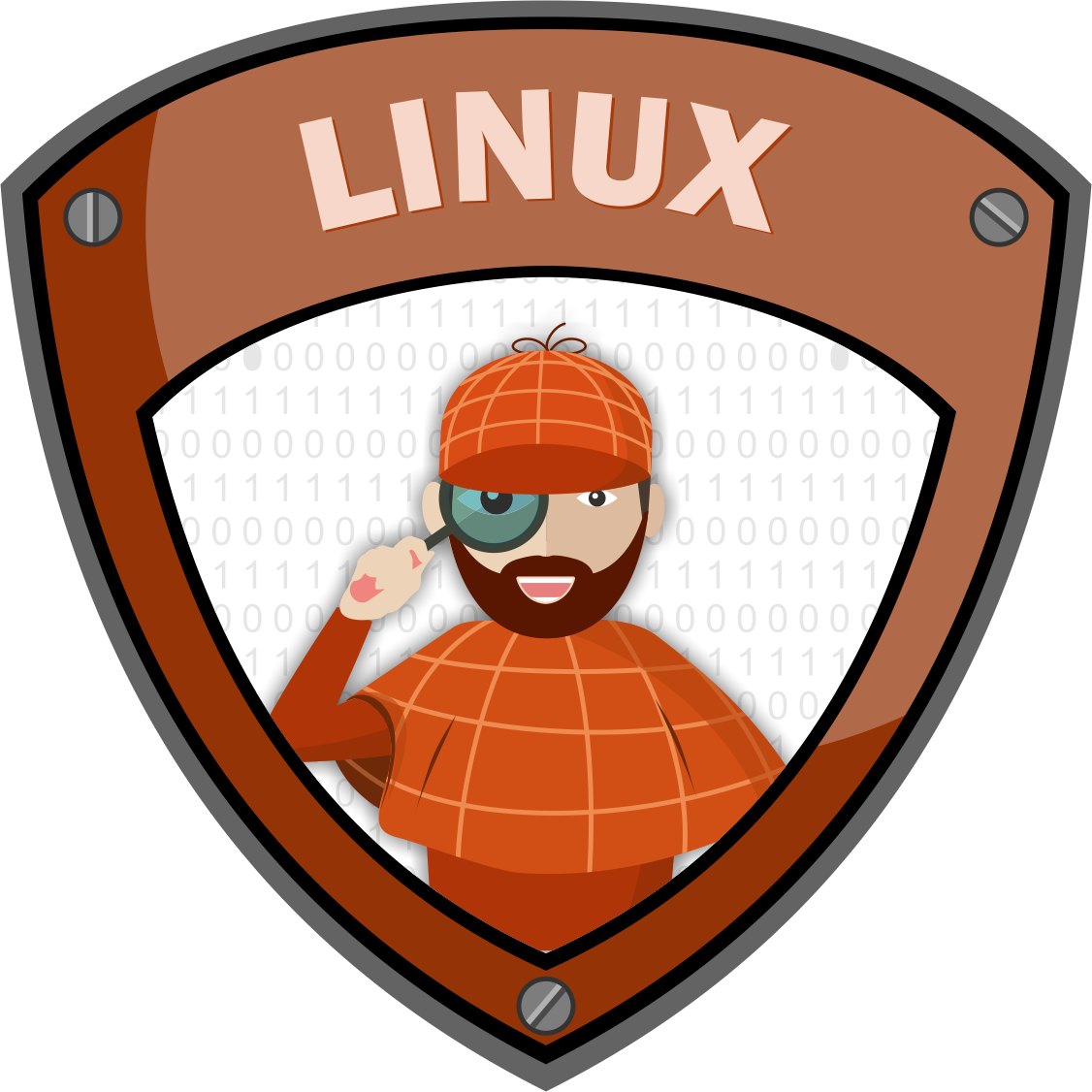 Linux Forensics will guide you step by step through the process of investigating a computer running Linux. Everything you need to know from the moment you receive the call from someone who thinks they have been attacked until the final report is written is covered. All of the tools discussed in this course are free and most are also open source.

– Dr. Philip Polstra
Instructor, Linux Forensics and USB Forensics
Question?Promotional Pricing – Enroll Now!
Only need the Course Videos? Get all our courses at just $39/month
1. What is the Linux Forensics course about?
This course will familiarize students with all aspects of Linux forensics. By the end of this course students will be able to perform live analysis, capture volatile data, make images of media, analyze filesystems, analyze network traffic, analyze files, perform memory analysis, and analyze malware all on a Linux system with readily available free and open source tools.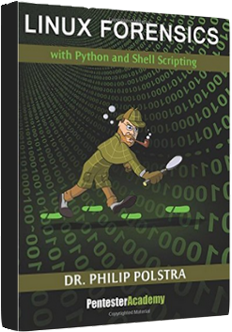 Students will also gain an in-depth understanding of how Linux works under the covers.
The Linux Forensics course covers all the topics in the best-selling book "Linux Forensics" by Dr. Philip Polstra and much more. Dr. Philip Polstra shows how to leverage numerous tools such as Python, shell scripting, and MySQL to quickly, easily, and accurately analyze Linux systems. Linux Forensics begins by showing you how to determine if there was an incident with minimally invasive techniques. Once it appears likely that an incident has occurred, Dr. Polstra shows you how to collect data from a live system before shutting it down for the creation of filesystem images. Linux Forensics contains extensive coverage of Linux ext2, ext3, and ext4 filesystems. A large collection of Python and shell scripts for creating, mounting, and analyzing filesystem images are presented in this book. Dr. Polstra introduces readers to the exciting new field of memory analysis using the Volatility framework among other things. Please refer to the next section for the topics covered.
2. Course Syllabus
A non-exhaustive list of topics to be covered include:
Live response

First talk to the humans

What do they think happened
Details on victim system(s)

Mount response kit with known good tools

Cdrom preferred as it was not likely part of compromise
USB MS can be used if no CDROM

Using netcat to minimize contamination
Collecting volatile data

Date and time
Network interfaces

Funny networks
Promiscuous mode?

Network connections
Open ports
Programs associated with ports
Running processes
Open files
Routing tables
Mounted filesystems
Loaded kernel modules

Collecting data to determine if dead analysis is justified

Kernel version
Uptime
Filesystem datetime stamps
Hash values for system files
Current user logins
Login history
System logs
User accounts
User history files
Hidden files and directories
Sending off suspicious files for further study

Dumping RAM

Making the decision to dump RAM
Using fmem
Using LiME
Using /proc/kcore

Acquiring filesystem images

Using dd
Using dcfldd
Write blocking options

Forensic Linux distros
Udev rules based blocker

Analyzing filesystem images

Mounting images

Files with basic system info
Files with suspicious user info
Examining logs
Process-related files
Authentication-related files
Using standard Linux tools to find information
Strange files

Regular files in /dev
User history files
Hidden files
SUID/SGID files
Detecting backdated files

Recovering deleted files

Finding deleted files
Attempting recovery

Leveraging The Sleuth Kit (TSK) and Autopsy

Mmls
Fsstat
Dstat
Istat
Fls & mactime

Timeline Analysis

When was system installed, upgraded, booted, etc.
Newly created files (malware)
Changed files (trojans)
Files in the wrong place (exfiltration)

Digging deeper into Linux filesystems

Disk editors

Active@ Disk Editor
Autopsy

ExtX

Basics

Superblocks
Directory entries
Inodes
Data blocks

Compatible, incompatible, and read-only compatible features
Experimental features may be installed
Boot code
Using sigfind to find important blocks
Understanding indirect block levels
istat, ils, ifind, icat
Links and mounts
Hash trees
Journaling
Finding data with blkstat, blkls, blkfind, blkid, and blkcalc
Relating data found with grep to a file/application

Finding block size, etc.
Using grep with a keyword file
Seeing data in context
Associating a file with the data

Undeleting files
Searching unallocated space

Network forensics

Using snort on packet captures
Using tcpstat
Seperating conversations with tcpflow
Tracing backdoors with tcpflow

File forensics

Using file signatures
Searching through swap space
Web browsing reconstruction

Cookies
Search history
Browser caches

Unknown files

Comparing hashes to know values
File command
Strings command
Viewing symbols with nm
Reading ELF files
Objdump
Bringing out big guns – gdb

Memory Forensics

Volatility Profiles
Retrieving process information
Recovering command line arguments
Rebuilding environment variables
Listing open files
Retrieving bash information
Reconstructing network artifacts
Kernel information
Volatile file system information
Detecting user mode rootkits
Detecting kernel rootkits

Reversing Linux Malware

Digging deeper into ELF

Headers
Sections
Strings
Symbol tables
Program headers
Program loading
Dynamic linking

Command line analysis tools
Running malware (carefully)

Virtual machine setup
Capturing network traffic
Leveraging gdb

Writing the reports

Autopsy
Dradis
OpenOffice
Promotional Pricing – Enroll Now!
3. Can I see some sample videos for the course? 
The total duration of the course videos is a staggering 12+ HOURS of HD content. The course is fully hands-on and you will be spending most of the time doing exercises with the instructor.
The course starts from the very basics and slowly takes you to more complicated topics, making it ideal for self-paced learning. Below are a couple of sample videos from the course:
1. Linux Forensics: Course Introduction
2. Creating a Linux Forensics USB drive Part 1
3. Live analysis part4 dumping RAM with LiME
4. Software write blocking with udev rules
6. Mounting an image part2 using python to mount mbr based images
7. Inodes part2 using Python to find inodes that are out of place
Promotional Pricing – Enroll Now!
4. What do I get as a registered student? 
A registered student will get the following:
HD Download of Course Theory Videos
HD Download of Course Exercise Videos
PDF Slides of the full course
All Code samples used in the course
Certification Exam
PDF copy of certificate if you pass the exam
Please note that there is no student forum associated with this low-priced course.
Promotional Pricing – Enroll Now!
5. What is the course duration? when does it start / stop ?
The Linux Forensics course is completely self-paced, self-study course. There is no duration of the course or expiry period.
6. Student Testimonials from our existing Certifications
SecurityTube Certifications are currently taken by students from over 90+ countries around the world! Here is what our students have to say about us: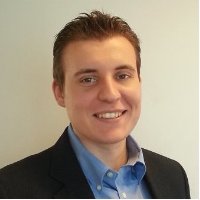 I found the SecurityTube Linux Assembly Expert course to be unique as it challenges the trainee to research and write implementations himself rather than just learning a book. This is also reflected by the exam which requires the user to go hands and which, in my opinion, tests the skills of the user a lot better than a multiple choice exam can. I also liked the fact there weren't any time constraints on when to take the exam, which made it infinitely easier to plan in with regards to my job. The fact you also get a complete GDB course as an extra is a real bonus (Vivek wants to make sure you really know how to use your basic tools). The best part of the SLAE was the price, there are little other trainings of the same quality with the same price.

– Lucas KauffmanIT
Security Advisor
Ernst & Young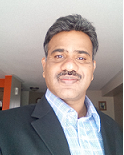 After having done my homework on reviewing numerous other online courses covering the subject matter that I wanted to study, I finally chose to settle on taking the SecurityTube Linux Assembly Expert course. I can now confidently state that I was very satisfied with my choice. I was not a novice assembly programmer going into the course, but given the level of confidence and clarity that Vivek had in teaching the material I am positive that even beginners would be able to follow along just fine. I myself feel like I have now gained a deeper appreciation for the subtle nuances of assembly programming in the information security field. My warmest thanks to Vivek and the staff at SecurityTube for all their detailed time spent on teaching this course.

– Thanesh Gopal
Software Engineer
Ottawa, Canada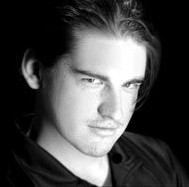 The SecurityTube Linux Assembly Expert course is one of the few courses that I recommend to everyone I meet. Not only is it well put together and comprehensive, the materials are expansive without degrading quality. I've been writing shellcode for ten years now, and Vivek still managed to teach me ways of doing things I'd never thought of before. The SLAE course and certification require proof of knowledge that other courses miss, and anyone who has passed it has my utmost respect.

– Jason Spalding
Senior Systems and Security Engineer
Education, Government
7. Why Choose SecurityTube Certifications?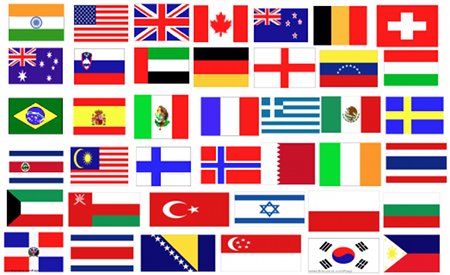 Our Certifications are taken by students from over 90+ countries and are Globally recognized. The Flags in the image to the left are countries from where our students belong. In addition, SecurityTube Certifications provide:
High Quality Content at an Affordable Cost
The most Comprehensive Course Coverage in the Industry
Uses Open Content for Course Evaluation
Concept Oriented, Practical Content rather than only Theory
Promotional Pricing – Enroll Now!
8. Course Instructor
Dr. Philip Polstra (Dr. Phil) has been involved with technology since an early age. He and one of his brothers cleaned out their savings to purchase a TI-99/4a computer in the early 80's, much to the chagrin of his parents. He has been tinkering with computers and electronics ever since.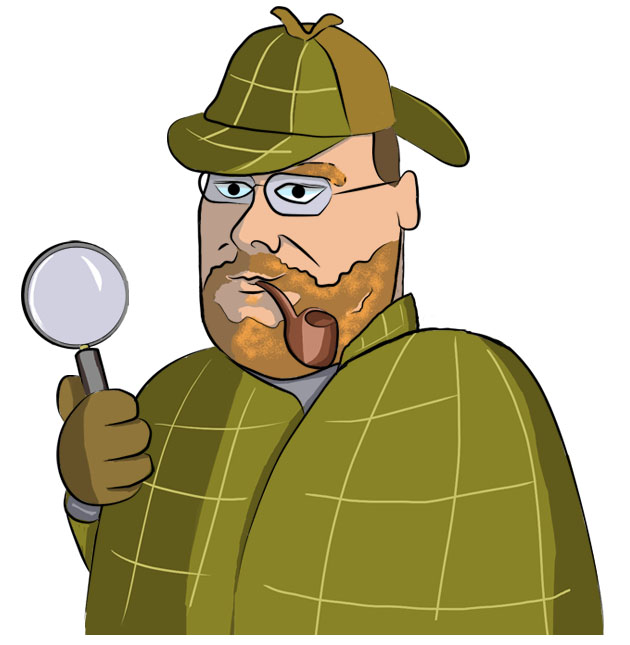 Phil is an internationally recognized hardware hacker and information security expert. He has made repeat appearances at several of the top conferences worldwide. Here are just a few of the conferences he has spoken at: DEFCON (six times in four years), Blackhat, 44CON, GrrCON, BruCon, ForenSecure, SecTOR, c0c0n, Shakacon, B-sides Detroit, and B-sides Iowa. His work on developing small affordable hacking devices is documented in the book "Hacking and Penetration Testing with Low Power Devices". He is also known for his work on USB hacking and forensics. Phil has published several articles on USB-related topics.
Phil is an Associate Professor in the department of Math, Computer Science, and Statistics at Bloomsburg University of Pennsylvania where he teaches Digital Forensics. His current research focus is on developing ultra-low-power hacking hardware. Phil also performs security penetration tests and forensic investigations on a consulting basis. His book "Linux Forensics" is considered a must have by a number of people in the forensics and information security community.
In addition to in-person training, consulting, presenting at conferences, and running conference workshops, Phil has also produced hundreds of instructional videos. His video courses are available at PentesterAcademy.com, PluralSight, O'Reilly, udemy.com, and elsewhere.
When not teaching, Phil enjoys spending time with his family, tinkering with electronics, attending infosec conferences, experimenting with software defined radio (SDR) and various aviation activities. Phil is an accomplished aviator with a dozen ratings, all of which are current. Phil's ratings include Commercial Pilot, Flight Instructor, Airframe and Powerplant Mechanic, Aircraft Inspector, and Avionics Technician. His flight hours are measured in the thousands and he has been known to build aircraft.
9. Course Enrollment and Payment

Buy now with Paypal!
If you cannot use Paypal, please drop us an email at feedback @ binarysecuritysolutions.com for alternate options for payment.
10. Contact Us
We have compiled a FAQ below:
Please use the form below if you have any additional questions not answered by this page and we will get back to your ASAP: